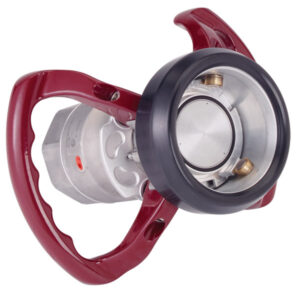 There are a variety of industrial hose accessories available on the market today. One type of accessory that is gaining popularity is the dry break coupling. Dry break couplings offer many benefits over traditional couplings. They are easier to install and disassemble, have less potential for leaks, and increased safety. If you're looking for an industrial hose accessory that can provide all of these benefits, then a dry break coupling is the perfect choice!
What Are Dry Break Couplings and How Do They Work?
Industrial hoses can be subjected to various temperatures, pressure and types of chemicals, so it is important to use high-quality connectors. Dry break couplings are designed for industrial hose applications and provide a secure connection between two industrial hoses. They have an internal valve that prevents liquids from accidentally spilling onto the ground due to disconnected industrial hoses. Additionally, dry break couplings are a type of quick connect design with multiple components that allow industrial hoses to be connected in seconds. In industrial operations where changes may need to occur quickly, dry break couplings help increase productivity while still ensuring no spills or leaks occur during the process.
The Benefits of Using Dry Break Couplings for Industrial Hose
Tracking down a fluid leak or an inefficient coupling can be a time-consuming and expensive task for industrial operations. Dry break couplings offer an ideal solution to this. They allow hoses to be connected quickly and efficiently while breaking the pathway in one swift motion during disconnection. This helps prevent fluid spills from occurring as well as any operational downtime associated with leak maintenance. This makes it easier for industrial businesses to manage their fluids, reducing waste and removing the need for regular maintenance checks. With dry break couplings from J.W. Roberts, you'll never have to worry about detecting and repairing a leak ever again!
Dry Break Couplings from J.W. Roberts
Dry break couplings are a great way to ensure that your industrial hose is properly connected. The benefits of using dry break couplings include the prevention of leakage and spillage, as well as the ability to easily connect and disconnect hoses without tools. If you're in need of dry break couplings or industrial hose products, contact J.W. Roberts today.