Industrial PVC Hose & Tubing for Commercial Applications
Finding the right tubing products is easy when you work with our team. We are a wholesale distributor for tubing from some of the nation's top brands. Our experts can help you find tubing that suits your size, material, pressure, and temperature needs and we offer fast delivery for even the tightest deadlines.
Tubing is an extremely versatile product that is used for a variety of applications. It's often utilized for low pressure and gravity flow applications, though it serves many purposes in both industrial and commercial applications. Tubing uses generally fall into three categories:
Structural
Liquid and gas transport
Cable and wire sheathing
You can find tubing supporting residential siding, delivering oxygen and intravenous fluids in medical applications, and surrounding electrical cables in your building. Tubing differs from industrial hoses in a few ways. First, it can come in a variety of shapes, including rectangular, triangular, and circular. Also, tubing is measured by exact outer diameter (OD) measurements. Finally, tubing can be both flexible and rigid, while hoses are almost always flexible and used solely for material transportation.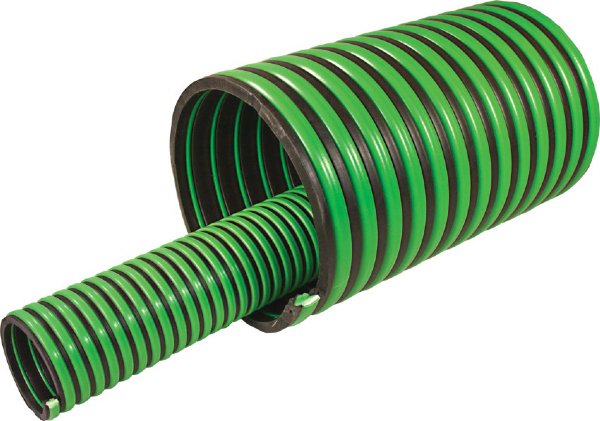 PVC tubing is an extremely common type of tubing found in many different applications. PVC tubing can be food-grade for transporting beverages, dairy products, grains, and more. It is a durable option for many purposes.
Tubing from J.W. Roberts Co.
We keep a continuous stock of industrial tubing to provide high quality, effective solutions and fast delivery for your needs. Our team can help you find the right tubing and hoses for your applications. We carry products applicable for most industrial applications regardless of temperature or pressure.
J.W. Roberts Co. warehouses and distributes many different types of PVC tubing for all different industrial applications. Whether your industrial application requires flexible or rigid tubing, our application experts can point you in the right direction every time
Our goal is to provide you with dependable tubing, hoses, and related accessories for all your industrial needs. We maintain stock of a wide range of industrial tubing and hose products in our large warehouse so we can guarantee quick service. As a leading supplier of industrial tubing and hoses, we offer products from the world's top manufacturers, including NovaFlex, PureFlex, and Pacific Echo.
We are dedicated to providing outstanding service for all our customers. We are always available to discuss your tubing and hose requirements, 24 hours a day, 7 days a week. Our team is standing by to discuss your needs and help you find the most practical and cost-effective products for your application. Whether you need tubing for food processing, petrochemical, or chemical transferring and handling, we are here to supply you with the right hose and tubing solutions.
Contact us and we can help you decide exactly what tubing you need for your specific application.