Industrial Hose for Oil Patch Suction, Transfer & Discharge Applications
When you need industrial hoses and hose accessories for the oil and gas industry, we have solutions for you. We supply high quality, industrial-grade hose products from leading manufacturers, including NovaFlex, Hose Master, and more. Our experts can help you find the right oil patch hoses for a wide range of applications, from onshore drilling to fracking.
Oilfield operations require many different types of hoses for suction, transfer, and discharge applications. Industrial hoses help transfer a wide range of materials necessary on oil patches. For instance, oilfield hoses may be used to transfer:
Water
Cement
Oil/Petroleum
Slurries
Fracking fluids: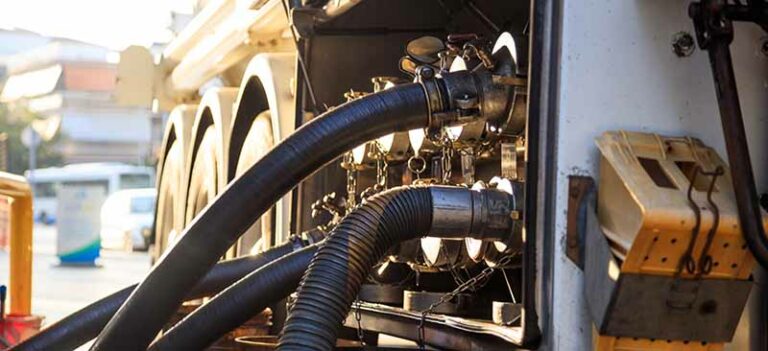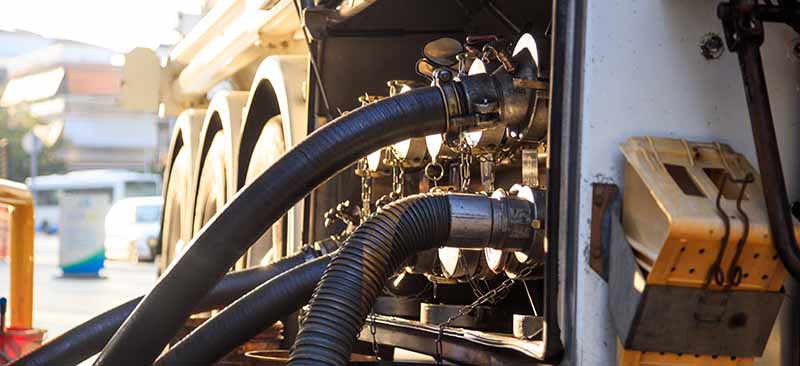 Oil and gas industrial hoses must stand up to extremely high pressures and high volumes in addition to harsh conditions all over the world. Choosing the right hoses and hose products is crucial for production, efficiency, and safety. In such heavy-duty applications, such as on oilfields in remote areas, hose leaks, spills, and blow outs can be disastrous to both human safety, the environment, and your operations. Therefore, it's essential to choose high quality, reliable hoses that offer durability and longevity for oilfield operations.
Oilfield industrial hoses are frequently made of PVC, high quality rubber, and other products. For rubber oil transfer hoses, hose assemblies must meet stringent industry standards from the Rubber Manufacturing Association for oil resistance. In addition, most hose products used on oil patches must also meet quality and performance standards from the American Petroleum Institute.
When you need high quality oilfield hose products, we are here to help you find the most practical, durable, and cost-effective solutions for your operations. Our team values safety and performance and can help find the ideal hose products for your needs, whether you need petroleum hoses, drilling hoses, or well cementing hoses. Whether you know the exact hose products you need or would like some guidance from our industrial hose application experts, we have solutions to suit your needs.
Find Industrial Hoses for Oilfields
If you need industrial hose products for oil patch operations, our team is here to help. We are proud to serve customers throughout Texas, Louisiana, Arkansas, and Oklahoma. Our experts are available 24/7 for even your most critical industrial hose needs.
As a leading industrial hose supply, we're the oil and gas industry's trusted source for all industrial hose and hose accessories. We maintain a large inventory of specialized oilfield hoses in our warehouse to ensure you receive a quality product as quickly as possible. When you choose us for your industrial hose supply needs, we are proud to offer high quality products, economical prices, fast delivery timelines, and outstanding service.
Contact us now to discuss your industrial hose needs with our team and find the right products for your oil patch hose assemblies.