Industrial Hose for Chemical Suction, Transfer & Discharge Applications
Chemical transfer, suction, and discharge applications require premium industrial hose products for safety and efficiency. We provide the highest quality industrial hoses and accessories rated for the chemical industry. No matter the application, we are confident our seasoned professionals can help you find the right products for any job.
Chemical hoses can be made of practically any material, including:
The key is to ensure the industrial hose material is compatible with the chemical being transferred. PTFE hoses are a common option for many chemical applications. However, in some cases it may be more practical to use other types of hoses for your industrial hose assembly. Chemical hoses are made to help with suction, transfer, and discharge of many different substances, including polymers, resins, dyes, adhesives, petroleum, and more.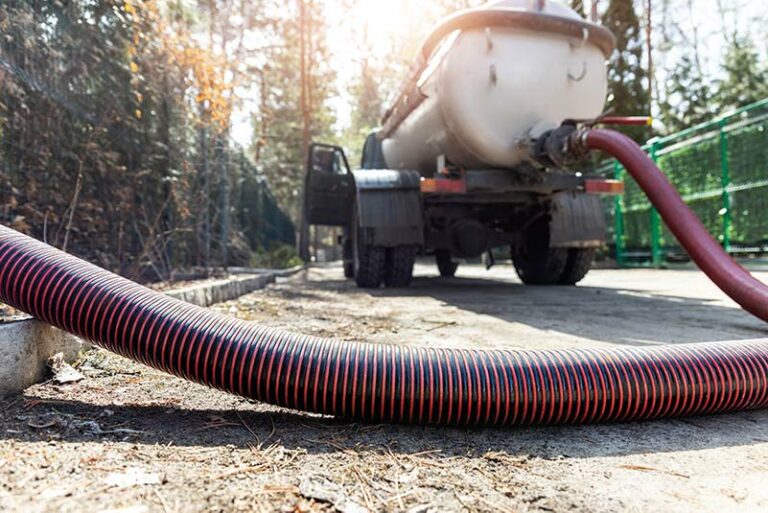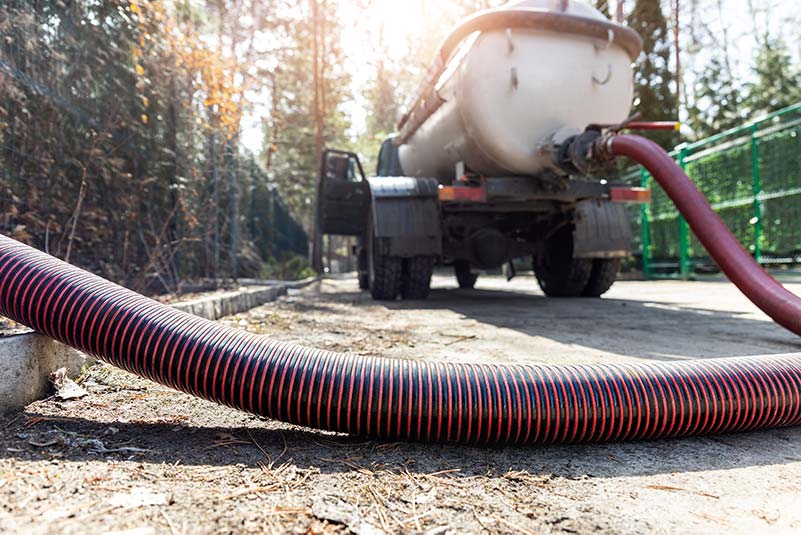 It's important to consider your exact chemical application when choosing hose and hose accessories. While many chemical hoses we stock are multi-purpose and suitable for a wide range of applications, not every hose is up to the task of transferring certain chemicals. For instance, consider chlorine transfer. Chlorine transfer hoses in the chemical industry must meet certain parameters, outlined by the Chlorine Institute. Choosing any hose rated for chemical suction, transfer, or discharge may not meet the regulations in place. Fortunately, we have specialty industrial hoses for a wide range of chemicals, including hoses that meet standards in Pamphlet 6 from the Chlorine Institute.
In addition to finding chemically compatible hose materials, it's also crucial to consider other factors such as temperatures and pressures. These affect which chemical hose and accessories are right for the job.
Safety for Chemical Hose Assemblies
One of the most important elements to consider of any industrial hose product for chemical applications is safety. Many chemicals are toxic, hazardous to health, and harmful for the environment. Therefore, you need the safest and most reliable solutions. We supply hoses and hose accessories from the most trusted brands in the industry, including NovaFlex, Hose Master, Pacific Echo, and more.
In addition to high quality hoses, we also offer a wide range of fittings and accessories to ensure safe operations for chemical plants. For instance, dry break couplings for industrial hoses are essential for no-leak disconnections, while thermal protection sleeves are vital for preventing burns for operators in high temperature applications.
Our application experts can help identify the right industrial hose products based on your needs. We have the expertise to recommend hoses and hose accessories suited for your requirements, whether you're transferring volatile chemicals, adhesives, or consumer products like detergents and cosmetics. We supply industrial strength chemical hoses throughout Texas, Louisiana, Arkansas, and Oklahoma.
Contact us now to discuss your application with our specialists and find the right chemical hose products for your needs.