J.W. Roberts Co. | Houston Industrial Hose Application Experts
Our mission at J.W. Roberts Co. is to provide superior service to our customers. We are an industrial hose supplier and we work with some of the best manufacturers in the industry, including Hose Master, NovaFlex, PureFlex, Pacific Echo, and more. Since our founding in 1973, we have established a reputation in the industrial hose field for providing unparalleled service and high quality hose products.
We are headquartered in Houston, Texas, to provide outstanding industrial hose products to our customers throughout Texas, Louisiana, Arkansas, and Oklahoma. As a manufacturers' representative, we maintain a 74,000 square foot warehouse where we store a large variety of industrial hose products for practically any industry and application. We offer ready to deliver industrial hoses, fittings, and hose accessories.
As a family owned and operated business, we are proud to provide expertise for all your industrial hose needs. James W. Roberts founded the business in 1973 and is led today by sons, Jeff, Ron, and Troy Roberts to continue the legacy of providing high quality services and hose products.
We have long-standing relationships with manufacturers to provide premium industrial hose products at economical prices. We also maintain relationships with our customers so they know they can trust us for all their industrial hose needs. Contact us to talk about your industrial hose needs because we understand just how vital our products are for your operations. We bring a unique mix of dedication, knowledge, and skill that makes us your number one choice for industrial hose products.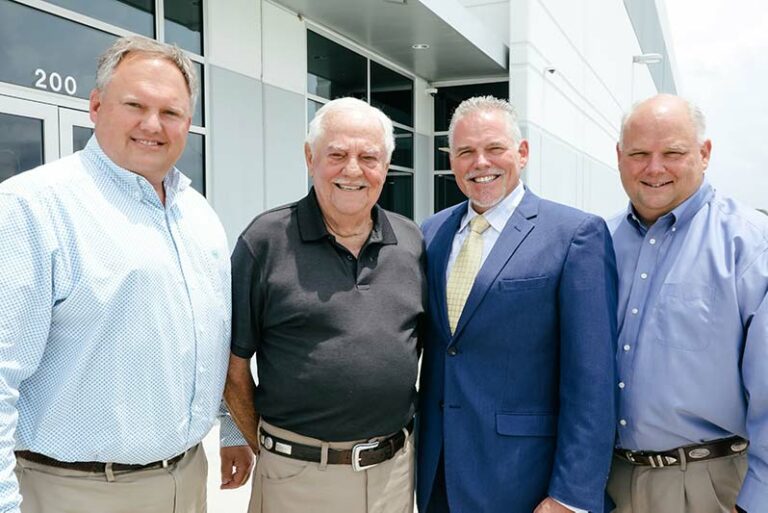 We view the customer-supplier relationship as a partnership. Our team doesn't just help you place an order, we offer consultancy to help you find the most practical and cost-effective products for your needs. If we can save you money, improve safety, or boost efficiency through industrial hose selection, that's exactly what we'll do. Our people are standing by ready to assist you in any way that you need.
Get in touch now to discuss industrial hose products with our experts.