Food-Grade Hose for Food Transfer & Discharge
Food-grade industrial hoses must meet stringent standards set forth by both the food handling industry and government agencies. When you need food-grade hoses for transfer and discharge applications, we have solutions to suit your needs. Our experts can recommend industrial hoses and hose accessories to perfectly suit your requirements, even for one of the strictest and most scrutinized industries today.
Food-grade hoses are made from specialized materials, typically certain polymers, rubbers, and thermoplastics. In most cases, food and beverage hoses are made of rubber, PTFE (teflon), PVC, or silicone. These industrial hose materials are considered safe for food because they are tasteless, odorless, non-toxic, and don't transfer or leech substances into food materials being transferred. They are also easier to clean and sanitize compared to many types of hoses.
Food-grade industrial hoses are used to transfer a wide range of food products including:
Potable water
Dairy
Wine and beer
Grains
Ground meat
Seeds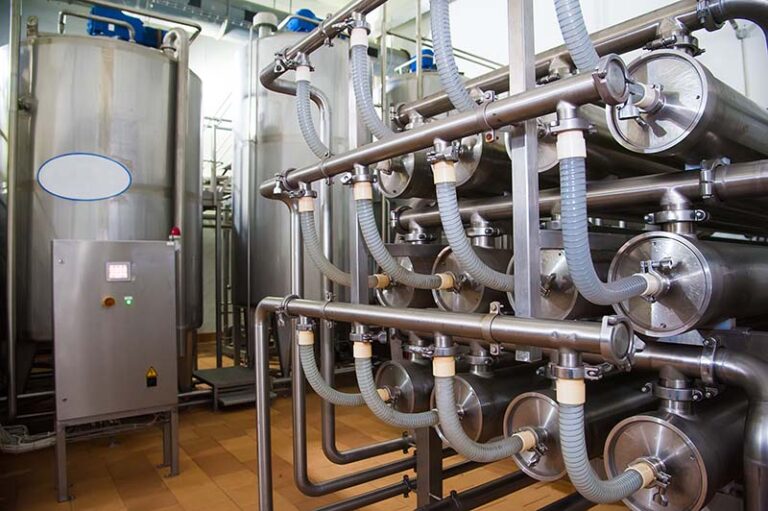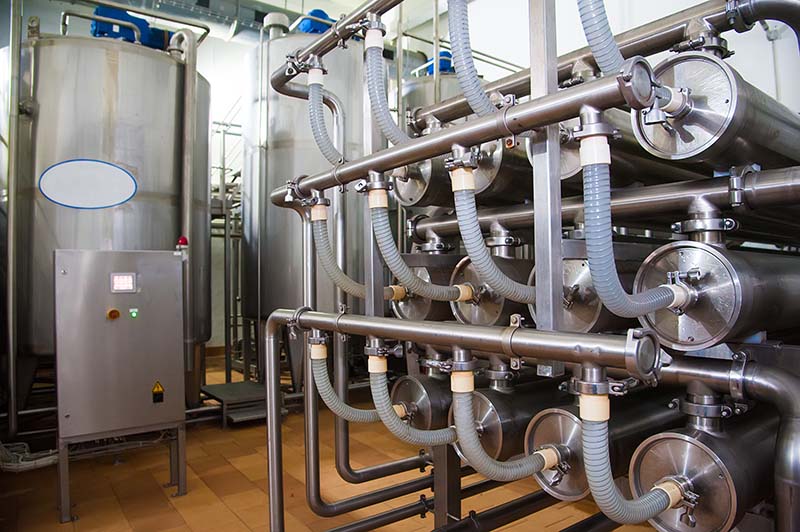 Practically all the food we eat comes into contact with industrial hoses at one point or another. Therefore, it's critical to ensure hoses are safe for human health and also reduce the risk of microbial growth that may cause sickness and food poisoning.
To ensure safety, food-grade hoses are made of materials approved by the USDA and the FDA for food transfer and discharge. These hoses must meet many criteria to be considered food safe by these government agencies. In addition, food-grade hoses meet standards from 3-A Sanitary Standards, a not-for-profit organization. These standards help inform performance and sanitation in real-world conditions for the food industry.
We supply a wide array of versatile food-grade hoses for the food and beverage industry. Whether you need to transfer vegetable oil, flour, deep fryer fat, or simply drinking water, we can find the right product for your needs. Our vast assortment of hoses in our warehouse inventory include FDA and USDA approved sanitary hoses for a wide range of food hose requirements.
For Food Transfer & Discharge – Industrial Hose Applications
Food transfer and discharge hoses are geared exactly toward your food product transfer requirements. We can help find industrial hose products that suit your flexibility, temperature, and pressure needs.
When you order food-grade hoses from us, we offer peace of mind that you have hoses that meet your economic, longevity, and durability requirements as well as meet necessary food industry regulations. We store a huge inventory of food-grade hoses from leading manufacturers, such as PureFlex, NovaFlex, and Pacific Echo. Our warehouse facility and packaging processes are extremely clean to help ensure your food-grade hoses arrive in clean, sanitary conditions from our shipping dock to yours.
Contact us now to find high quality food-grade industrial hoses and hose accessories from our team at J.W. Roberts Co..