Industrial PVC Hose for Suction Applications
When you need industrial hoses for suction applications, we offer high quality hose products suitable for your needs. We are a wholesale distributor of industrial hose and can offer expertise to find the right hose type and material for material transfer.
Industrial PVC hose is one of the most common types of hose for suction applications. Suction hoses use negative pressure to create a vacuum to draw in materials. They are often attached to pumps to help move materials from one area to another. While suction industrial hoses can be made of a wide range of materials, including metal and rubber, PVC is one of the most popular types of suction hose because of its ability to resist collapse from vacuum pressure.
In many cases, industrial hoses may be rated for both suction and discharge, though some are suction-only. Discharge-only hoses often lay flat when not in use, but suction hoses maintain their shape at all times to help with negative pressure creation to draw in materials.
PVC suction hoses are required for many different applications. They may be needed to move water, waste, air, gas, and chemicals. Industrial PVC hose is also often food-grade, which allows for suction of food materials, like dry foods, dairy, beverages, and more. PVC hoses offer strength and durability for a wide range of needs in a variety of industries.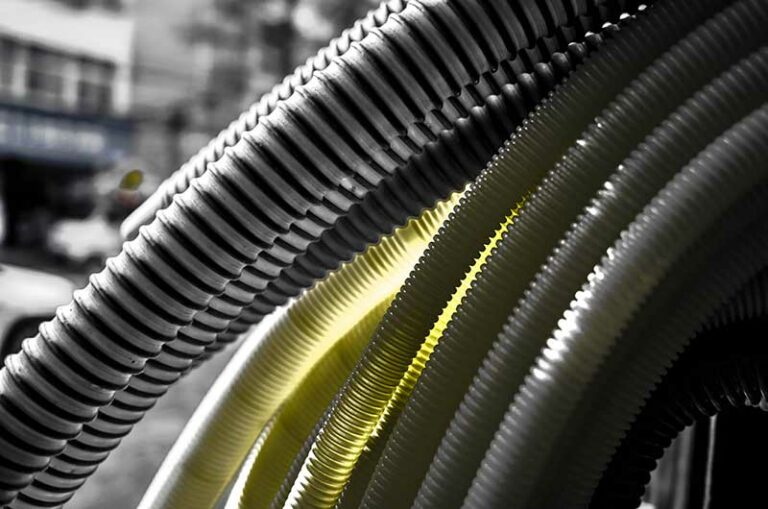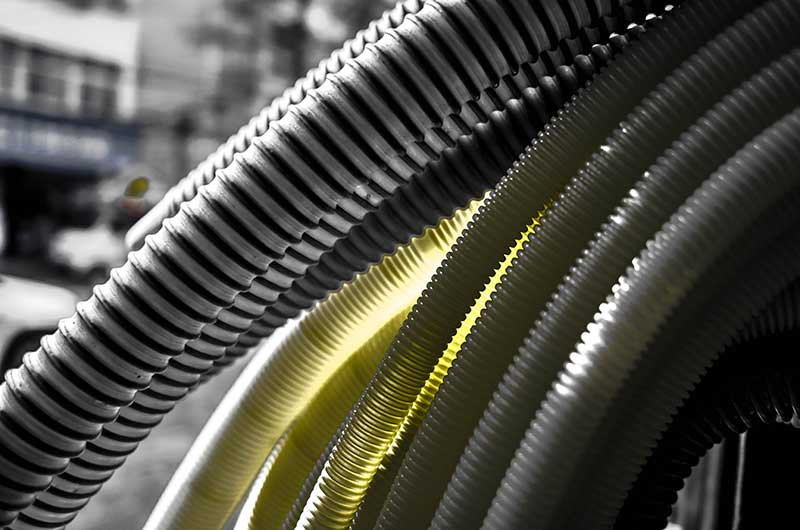 Industrial Hoses from J.W. Roberts Co.
We supply a wide range of industrial suction hoses from the world's top manufacturers, including Pacific Echo, NovaFlex, Hose Master, and more. We provide superior industrial hose solutions to our customers throughout Texas, Louisiana, Arkansas, and Oklahoma. We maintain a large inventory of industrial hoses and hose accessories to meet your needs and provide quick delivery for your application.
Our team at J.W. Roberts is dedicated to outstanding customer service. We are available 24/7 and are always ready to help you find the right hose products for your needs. Whether you know exactly what you need and just need fast delivery for industrial hoses from world-class manufacturers or need assistance finding the right type of hose for your application, we are here to help.
As a leading industrial hose supply, we provide high quality products for durability, longevity, reliability, and safety for a wide range of applications. Whether you need industrial hoses for oil and gas or food production, we are proud to offer hose products that meet the strictest quality standards.
Contact us now to learn more and find the right industrial suction hose for your requirements.