Industrial Dry Break Hose Couplings for Industrial Projects
Get hose couplings you trust for your severe service industrial applications. We supply high quality couplings from the top names in the industry to provide you with peace of mind for industrial hose connections. Our team can help you find the ideal coupling for your requirements, including dry break options with superior sealing and safety.
Dry break couplings are best suited for industrial applications where leaks and unintentional release of liquids is absolutely unacceptable. These couplings utilize automatic mechanisms to seal off the hose before it's disconnected. This helps reduce the risk of unintended disconnections, spills, and leaks.
Also known as dry disconnect couplings or no-spill couplings, these are essential for many applications, including petrochemical, oil and gas, and more. Dry break couplings are considered safer and better for the environment because they reduce leaks of potentially hazardous materials that could harm human health and eco-systems. In addition, they are frequently used in applications where liquids being transferred are incredibly valuable and where spills can result in serious revenue losses.
The term "dry break" was first used in the 1950s and it has become a standard industry term that applies to all couplings that allow for spill-free disconnect of the two transfer materials being used. Dry break hose couplings essentially have valves that seal off the hose before hoses and fittings can be separated. In most cases, these couplings offer safety features that prevent the coupling from disconnecting until the valve is closed to prevent spills.
There are several reasons to choose dry break couplings for your application, including:
Added safety
Increased efficiency
Reduced risk of human error
Reduced risk of leaks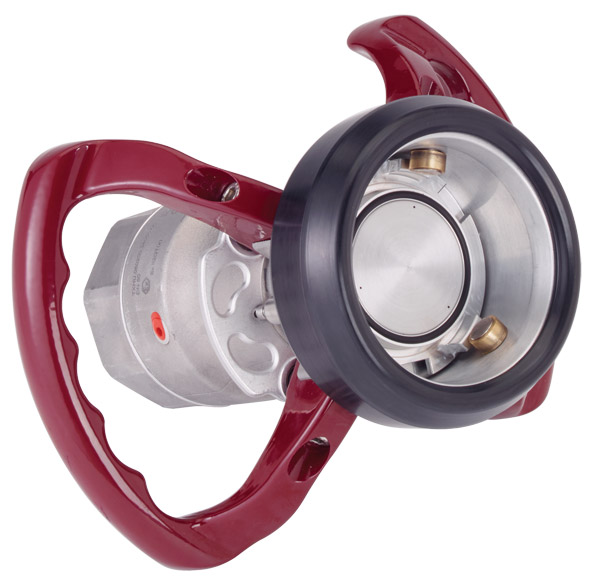 Heavy-Duty Hose Couplings that Suit Your Needs
Get peace of mind by choosing premium industrial hose couplings from our team. We are a wholesale distributor of industrial hose products, including dry break couplings from leading manufacturers. We pride ourselves on offering the highest quality, most reliable hose couplings on the market today. We serve customers throughout Texas, Louisiana, Arkansas, and Oklahoma to provide hose and hose connection solutions for a wide range of industries and purposes.
Whether you know the exact coupling you need or require guidance to find the right coupling for the job, we are here to help. Our industrial hose application experts can help determine the right coupling based on your application. We get to know temperatures, pressures, chemicals, and much more to recommend the right product for your needs.
In addition to detailed service and problem-solving for even the most complex hose assemblies, we also offer economical prices and fast delivery to help streamline the hose coupling ordering process. You get high quality couplings quickly and at fair prices when you work with our team.
At J.W. Roberts Co., we warehouse all types of industrial couplings for most commercial and industrial connecting requirements. Our application experts can help recommend a dry break coupling specific for your industrial needs.
Contact us now to learn more and discuss your hose coupling needs with our specialists.