Industrial Hose for Agricultural Applications
The agricultural industry depends on high quality hose products from our team. As a leading wholesale distributor of industrial hose, we offer high performance solutions for even the most complex agricultural needs. Whether you need hoses for agricultural watering or chemicals, we supply exactly what you need.
The agricultural industry uses many different types of industrial hoses, including:
Composite hoses
PVC hoses
Rubber hoses
PTFE hoses
Metal hoses
Silicone hoses
Ducting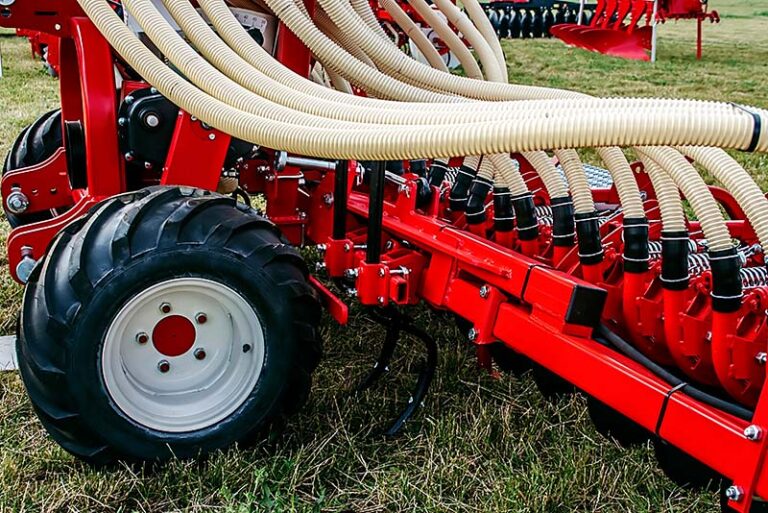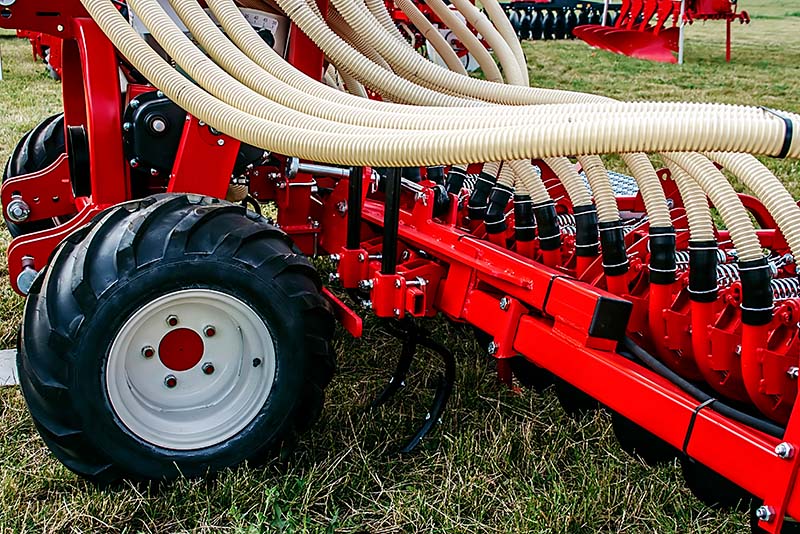 Heavy duty water suction hose is used to move water from trough or tank to another container while ducting can be used to move grain or feed. Lay flat hose can also be used in agricultural applications, especially for watering crops and livestock.
Industrial hoses for agricultural use help transfer a wide range of materials, including water, harvest materials like grains and seeds, manures, fertilizers, pesticides, herbicides, and more. We offer heavy-duty hoses and hose accessories for industrial farms of all types and sizes.
We are proud to offer economical pricing and fast delivery for hose products from the world's top manufacturers, including Sun Flow, PureFlex, AmFlex, and more. You can count on us to fulfill all your industrial agriculture hose needs. Our team at J.W. Roberts Co. is here to serve you and provide unparalleled solutions.
Agricultural Hose: Chemical Suction, Transfer & Discharge
Industrial hoses in agriculture must withstand some harsh conditions, particularly when it comes to herbicides, pesticides, fertilizers, and other chemicals. We offer expertise to help you find the right industrial hose products for even the harshest agricultural chemicals.
Chemical hoses for transferring agricultural materials like fertilizers and pesticides must resist corrosion from chemicals to provide reliability and longevity for farming applications. High quality PVC, PTFE, and specialized rubber hoses can provide exactly that for agricultural chemical suction, transfer, and discharge. Paired with chemically-resistant accessories and couplings, these industrial hose products can make up some of the most necessary equipment on farms and ranches.
Our experts get to know the exact agricultural application to provide guidance and recommendations for the most practical agricultural hose products for your needs. We provide top-quality agricultural hoses to customers throughout Texas, Louisiana, Arkansas, and Oklahoma. We understand the need for good quality, heavy duty hoses at affordable prices for the agricultural industry.
Whether you need hoses to transfer water or agricultural chemicals, we offer products to suit your needs. We maintain a large inventory of hoses and accessories for the agricultural industry in our warehouse, including hoses made of USDA/FDA approved materials for food and beverage handling. From dairy farms to large-scale ranches, we provide premium hoses for your needs.
Contact us now to learn more about our agricultural hoses, talk to our experts, and place an order for industrial hose products.