Industrial Hose for Offshore Suction, Transfer & Discharge Applications
Industrial hoses in offshore applications withstand some of the harshest conditions on the planet, including sea water, vibrations, and fluctuating temperatures. We supply high quality hoses and hose accessories that can stand up to the most demanding marine settings. As a leading wholesale distributor of industrial hose, we offer products from some of the most trusted names in the industry, including PureFlex, NovaFlex, and Pacific Echo.
Offshore platforms and vessels may require many different types of industrial hoses for transferring a wide variety of materials, such as:
Fresh water
Raw water
Mud
Dredging slurry
Vessel fuel
Lubrication oil
Chemicals
Oil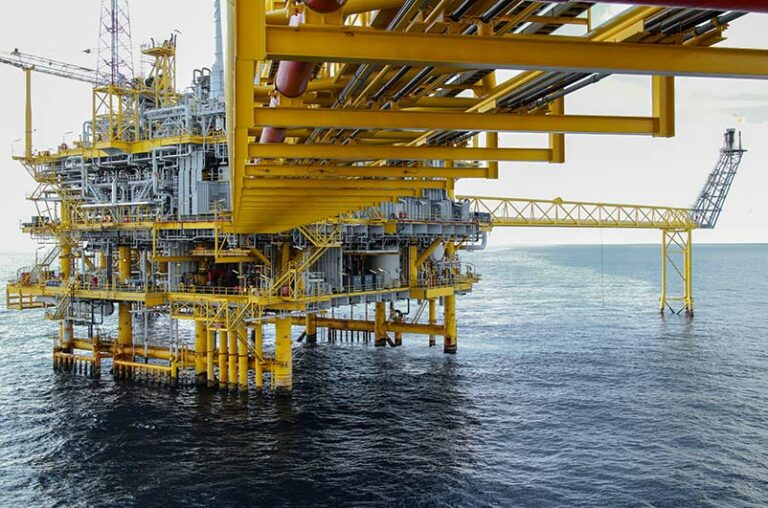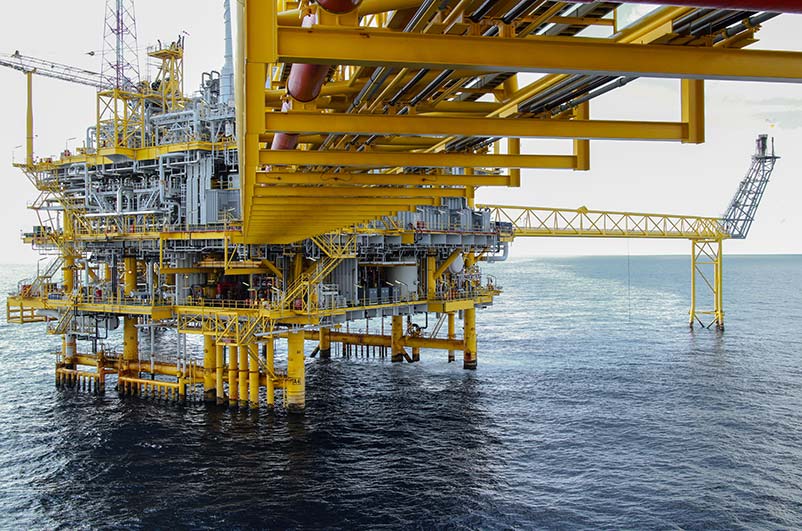 The type of offshore industrial hose you need depends on the specifics of the application, including the material being transferred, pressures, temperatures, and more.
Offshore hoses must also meet stringent safety and environmental standards to reduce the risk of leaks and spills that can be hazardous to personnel and the environment. Therefore, industrial hoses, fittings, and hose accessories for these applications must utilize heavy-duty construction and specialized safety features to mitigate leak risks. For instance, many marine hose assemblies use safety breakaway couplings engineered for offshore duty which automatically close during accidental separation. Offshore hoses are extremely durable and designed to handle the stresses and pressure of everything from fuel transfer to venting hot air.
Marine duty offshore hoses from our team meet all applicable standards, including RMA and SAE requirements. RMA hose standards address oil resistance for rubber hoses to help reduce volume changes and strength losses when exposed to petroleum. These standards are critical for offshore hoses used in the oil and gas industry.
SAE international also has several quality and performance standards for industrial marine hoses and accessories depending on the application, such as fuel transfer, exhaust hoses, hydraulic hoses, and offshore hose couplings.
Work with our team to find the right industrial hose and hose accessories for offshore suction, discharge, and transfer applications.
High Quality Marine Duty Hose Products
Selecting the right industrial hose for offshore applications is essential for safety, efficiency, and the environment. That's why we supply premium quality industrial hose products specifically rated for marine purposes. Our goal is to help you find the most practical hoses and accessories for your needs at cost-effective prices. We serve customers throughout Texas, Louisiana, Arkansas, and Oklahoma for all their marine and freshwater hose requirements.
Whether you know exactly what type of hose you need or could use some recommendations, our experts are here for you. Our staff at J.W. Roberts Co. includes application experts that can help identify conditions for your specific application and then match you with the right hose products for durability, safety, and longevity.
We warehouse industrial hoses specifically engineered and manufactured for marine and seagoing applications. We ship a complete line of industrial hoses for marine platforms and vessels to suit your needs.
Contact us now to order industrial hoses fit for extreme offshore environments.