Thermal Protection for Industrial Hose Applications
Need added thermal protection for your industrial hose? We have exactly what you need for your application. Whether you need to protect your hose from extreme temperatures, insulate hoses for safety, prevent burns, or reduce abrasion-related wear and tear, we have solutions for you. We are a wholesale distributor for some of the biggest and most trusted brands in the world, including Insulflex.
We keep protective hose sleeves, covers, and wraps in stock in our large warehouse facility to provide fast solutions. We can help you find the exact product you need and ship it out that very same day for quick delivery. Our team is proud to serve customers throughout Texas, Louisiana, Arkansas, and Oklahoma with industrial hose and hose accessory products.
Our goal is to provide high quality products and excellent service for hose assemblies. We are available 24/7 to offer our expertise finding the right solutions for you. If you're not sure what industrial hose thermal protection product is best for your application, we will work with you to identify your needs and source the right option for you. Our experts are here to help.
How Industrial Hose Sleeves Offer Protection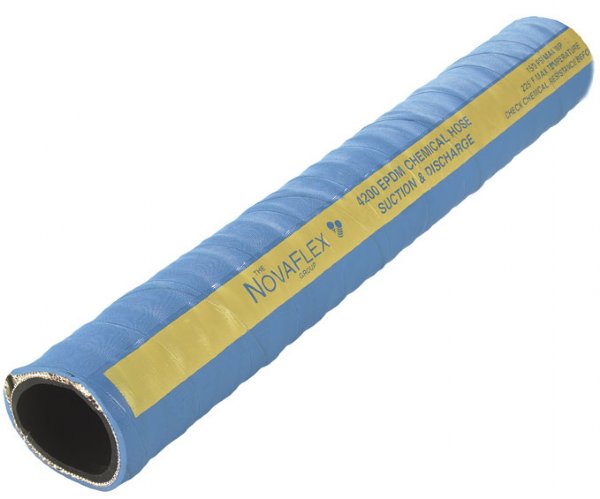 Industrial hoses face harsh conditions and heavy-duty operations, making them vulnerable to a huge amount of wear and tear and breakage. Hose sleeves, covers, and wraps can help reduce some of this wear and tear from things like heat, abrasion, and even some chemicals. These hose accessories can also help insulate hoses to keep temperatures in optimal operating conditions and to help reduce burns for personnel and operators. Thermal protection hose sleeves, more commonly known as firesleeves, can help improve your hose assembly.
Because of the added protection hose sleeves and wraps provide, they can help increase and optimize life cycles for industrial hoses. They can be used for applications in many different industries, but are commonly found on severe service hose assemblies where wear and tear and premature failure can have devastating effects for both safety and production.
Thermal protection industrial hose sleeves can be made of a wide variety of materials, including:
Polyester
Nylon
Silica fiber
Glass fiber
Each of these different materials offer different properties for industrial hose protection. Hose sleeves and wraps may also come in a wide variety of colors for easy color-coding based on your operation.
When ordering a hose sleeve, it's important to know the outer diameter and length of the hose you need added protection for. The outer diameter of the hose will be the inner diameter of the hose sleeve. Knowing the length is also important, as in some cases cutting the sleeve can cause fraying. Our experts can help you find the right products for your needs.
Contact us now to learn more and order high quality thermal protection hose sleeves and wraps.